JiuJiulong copper pieces-is located in china's eastern city of plumbing parts—Diankou.
Shaoxing,hangzhou and our beautiful scenery, geographic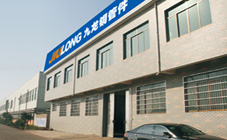 al,jay here,convenient traffic,superior environment and strong technical force, kowloon copper pieces come to the fore in.
Company area more than 3,000 square meters, building area more than 5,000 square meters. With more than 100 staff, by cold extrusion technology is a production copper, brass pipes, fittings specialized enterprise. The product has high temperature resistant...